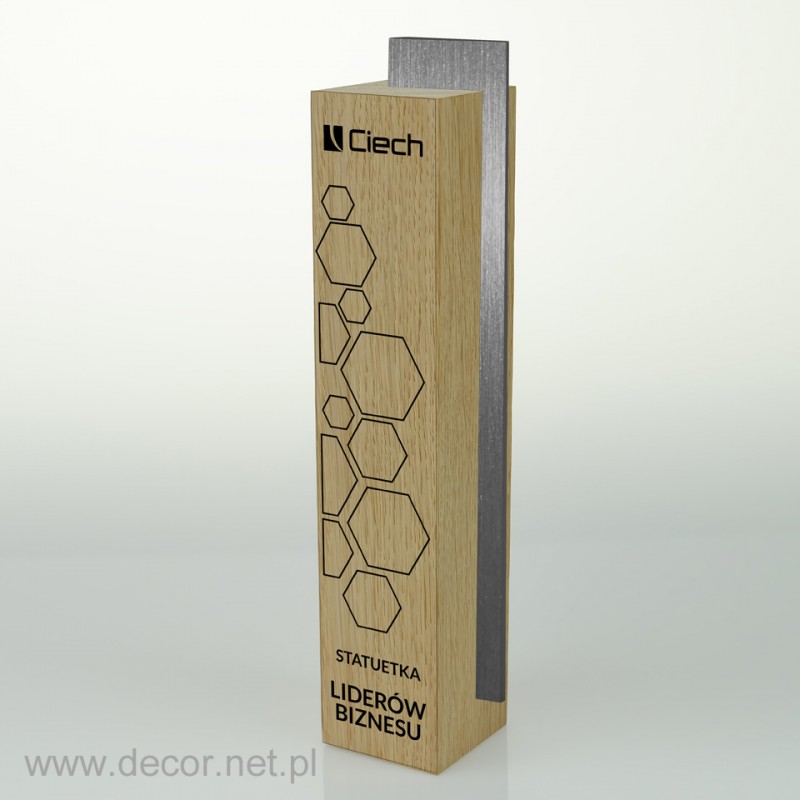  
A wooden statuette with metal decoration P-05
Dimensions: 220 X 45 x 45 mm
Zakładany czas realizacji zamówienia to 14 dni liczone od akceptacji projektu, krótsze terminy ustalane są indywidualnie.

Powyższa oferta ma charakter informacyjny i nie stanowi oferty handlowej w rozumieniu art. 66 §1 Kodeksu Cywilnego?
Wooden post with an additional metal decorative element. Decoration in the form of printing or engraving is made on wood and metal. The production technology allows individual personalization of each statuette.
Data sheet
Stuff

Wood + metal

Wzór

Słupek

Category

Economic +